The big changes this writer found when speaking at an Encore Palm Beach County awards event 
The grassroots movement toward working longer looks like it's at a moment of reckoning.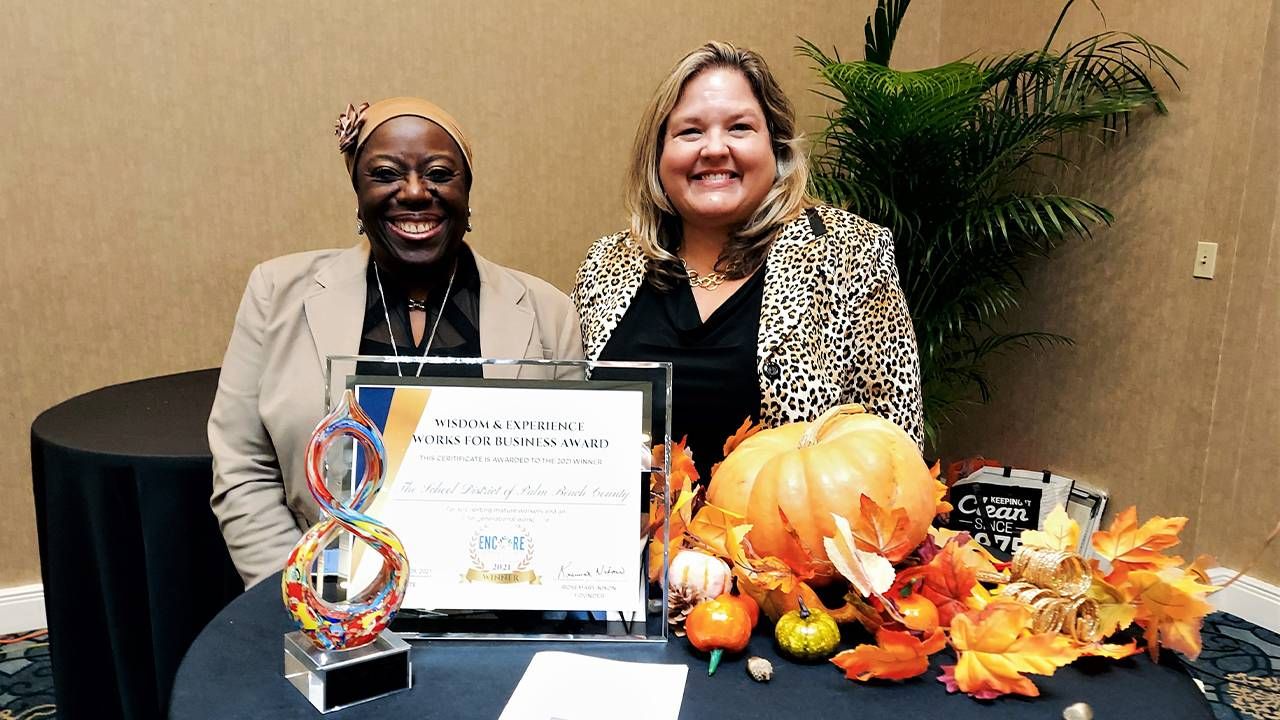 The ranks of retirees 55 + have grown by 3.5 million over the past two years, according to the Pew Research Center, much higher than the pre-pandemic rate. This shift is one reason some employers are struggling to have enough workers to meet surging consumer demand. So, economists rightly wonder, how many of the recent retirees will want to "unretire" and return to work full-time or part-time (assuming continuing progress against COVID-19)?
"Our feeling is people are starting to talk about the need to recognize what mature workers bring to the table."
Perhaps the more critical question is this: If retirees want to rejoin the workforce post-pandemic will employers welcome their applications?
No one can pierce the fog of job uncertainty. But a recent trip I took to Palm Beach County, Fla., where about 25% of residents are 65+, offered a sliver of hope. (Palm Beach County may suggest images of mansions like former President Trump's Mar-a-Lago playground, but the third most populous county in Florida sports a median annual household income of $66,623, only slightly above the comparable figure for the entire United States.)
The Wisdom & Experience Works for Business Awards
I went there to give a talk to Encore Palm Beach County, a nonprofit that connects people 50+ to new work and volunteer opportunities in the area. EncorePBC held its first Wisdom & Experience Works for Business Awards breakfast on October 29 , where roughly 70 people gathered at the airport Hilton.
My talk combined insights from my book "Purpose and a Paycheck"and some thoughts about how the pandemic experience might impact the job market for people in the second half of life. (It was my first business trip in two years and EncorePBC paid my travel expenses.)
Eighteen government, for-profit and nonprofit organizations vied for awards recognition honoring how they "value mature workers and support intergenerational work teams," said Karen Roberts, 63, an EncorePBC board member and long-time human resources professional. The participating companies and groups came from a wide array of industries, including health care, insurance, fintech and flooring installers.
Award nominations from Palm Beach County municipalities showed their government agencies are working to change perceptions of older workers, too.RecommendedConsidering an Encore Career in Retirement?Pursue a second act that gives you personal fulfillment
For example, in its Encore PBC application for recognition, officials at the city of Boynton Beach noted that more than a third of its workforce is 50 and older and that its mature workers "mentor younger employees, helping them develop their own situational awareness and emotional intelligence that can take years to acquire." Similarly, government leaders in Delray Beach noted that the head of their city's payroll process took over at age 77 after unretiring at 75.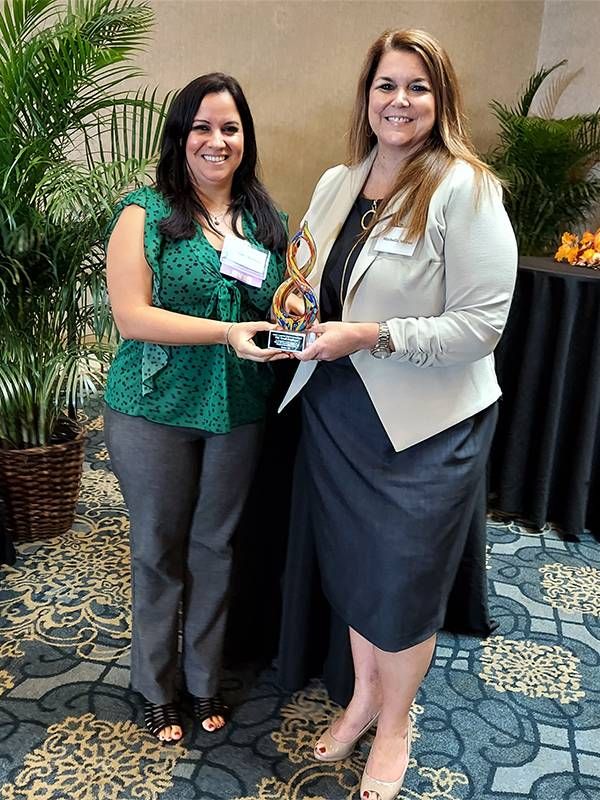 Encore PBC founder Rosemary Nixon, an 82-year old certified retirement coach who retired from her job as a financial adviser in 2010, told me in an interview after the event: "Our feeling is people are starting to talk about the need to recognize what mature workers bring to the table and the value of the intergenerational workplace."
The award winners demonstrated that boldly.
The Club at Ibis, a private golf resort community, won the award in the small employer category. Just over one-third of its employees are 50 and older; its workforce ranges in age from 16 to mid-80s. The Club offers flexible, part-time and on-call employment opportunities.
The large employer winner was the School District of Palm Beach County; 44% of its workers are 50+. The school district offers a program for residents with long careers in one field looking to becoming educators in their encore career.
What Changed in the Past 5 Years
Here's the thing: The Wisdom & Experience event was very different from a similar engagement I had with EncorePBC back in 2016, when Nixon founded the organization.
Back then, EncorePBC was more focused on creating volunteer opportunities. The small number of people who attended were engaged, but our conversations about encore careers and working longer were tentative. Employers weren't a noticeable presence.
"I initially focused on recruiting people to volunteer in nonprofits," recalled Nixon. "But more and more people were contacting us looking for work."
The difference over the five years, I learned, has been striking.
EncorePBC now has more than 1,000 people on its mailing list. The organization's reach expanded during COVID-19 as the group held more seminars on Zoom. The event I spoke at this time was — I'm happy to say — built around a group of employers who want to retain experienced workers and hope to hire more.
Something else that's changed: EncorePBC's growing emphasis on intergenerational relations.
My concluding remarks attacked the myth of intergenerational warfare and they sparked the biggest response from the audience.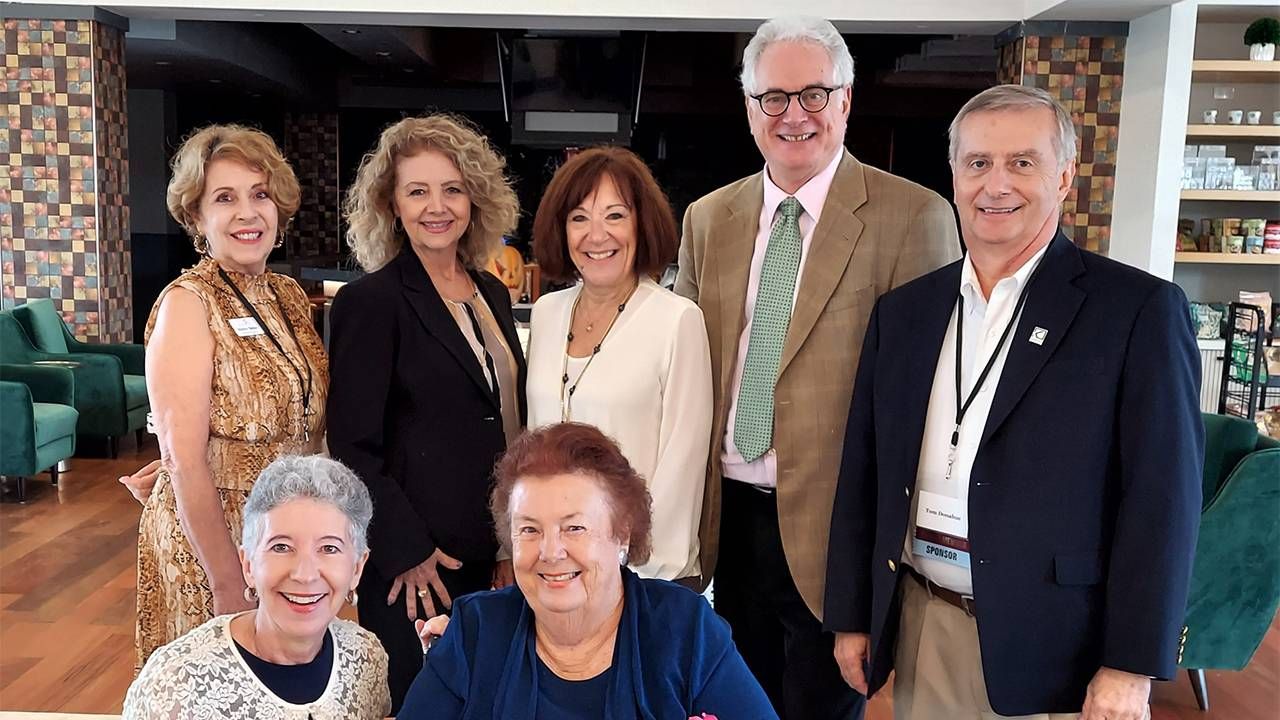 "Don't fall for the talk about intergenerational warfare between the generations. Intergenerational warfare is a phony war, a pernicious myth," I said. "Despite differences of age and experience, what's remarkable is how each generation essentially values many of the same things, including engagement at the workplace."
The Groundwork Is Being Laid
Fortunately, there are a substantial number of individuals and organizations around the country trying to change perceptions about older workers and improving intergenerational relations, such as Encore.org's Gen2Gen initiative.
Like EncorePBC, however, most of these projects are underfunded and, frankly, still struggle to find receptive employers.
Yet in the aggregate, the groundwork for a different hiring environment is being laid. This isn't 2016, let alone 1990.
"I feel like a kid. It's my work with Encore makes me feel young," said Nixon.
Nixon and Roberts told me they're already working on an awards event for next year, and they believe it will be even bigger than this year's. "I feel like a kid. It's my work with Encore makes me feel young," said Nixon.
My expectation is that many recent retirees will want to return to the workforce once fears of COVID-19 recede. Many will look for part-time jobs and flexible work schedules. Some will seek out encore careers to serve others.
And if employers start hiring older applicants — still a big If — my guess is that many more retirees will unretire than history would suggest.
However, if employers keep complaining about their inability to find the talent they need and fail to extend job offers to experienced workers, the retired will stay retired. And many of them will find meaning and purpose in their lives elsewhere.SHARE
Chris Farrell is senior economics contributor for American Public Media's Marketplace. An award-winning journalist, he is author of the books Purpose and a Paycheck:  Finding Meaning, Money and Happiness in the Second Half of Life and Unretirement: How Baby Boomers Are Changing the Way We Think About Work, Community, and The Good Life. Read More