Parents may have the "birds and the bees" talk with their kids, but grandparents can be useful by having money talks with their grandkids. Teaching the basics of saving, investing and debt and instilling good financial habits can be a lifelong gift.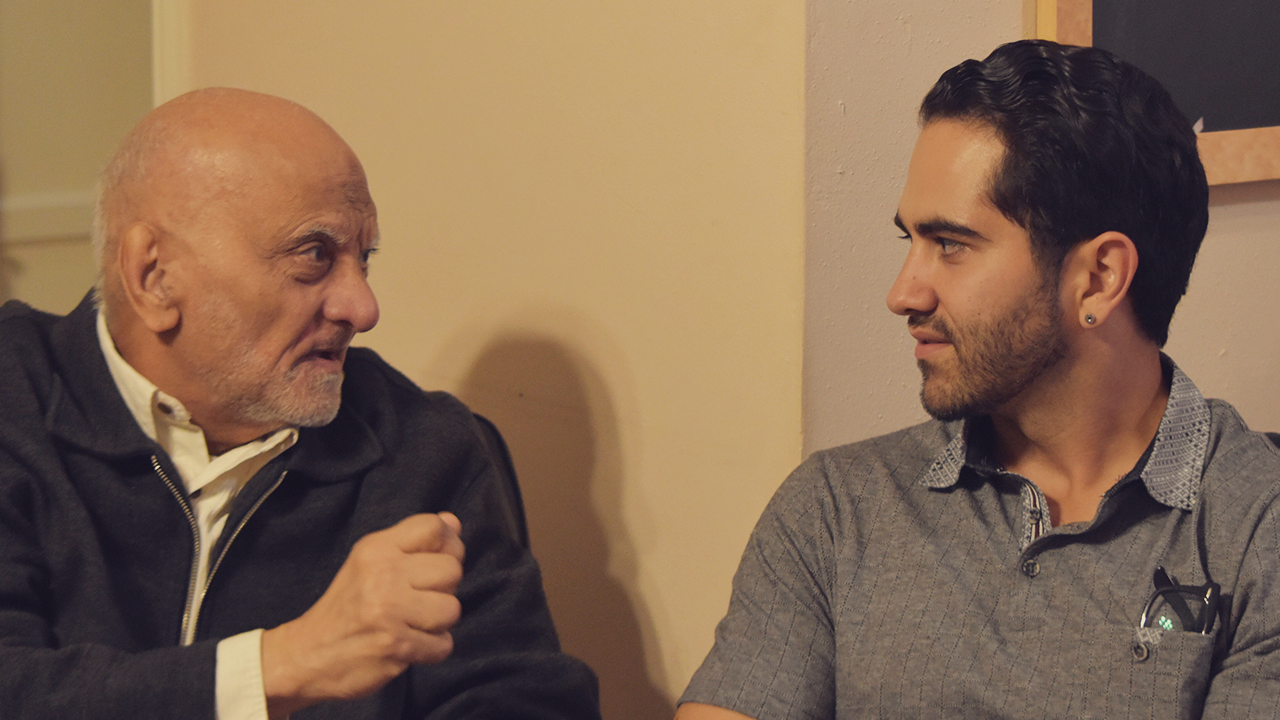 That's the key takeaway from the new "Friends Talk Money" podcast episode I co-hosted with my friends Terry Savage (syndicated personal finance columnist and author of "The Savage Truth on Money") and Pam Krueger (co-host of public television's MoneyTrack and founder of Wealthramp.com). You can listen to the full episode wherever you get your podcasts or at the end of this article.
"You don't need to be an expert and you don't need to be a model citizen or saver," said Krueger. "You just need to be able to open up the discussions." She noted that schools rarely teach kids how to be financially literate and develop smart financial behaviors.
Here are a few ways to talk with your grandchildren about money, perhaps when you get together in person or virtually over the holidays:
Spending and Earning
Teaching your grandchildren about money can start when the kids are between five and 10. A good topic to begin with: the value of a dollar.
I said on the "Friends Talk Money" podcast that it's really helpful to let young children know how much things like a bicycle or skateboard cost.
"We used to always say 'Money doesn't grow on trees,' you know. But now kids think it just comes out of an ATM."
Savage suggested talking about where money really comes from: earnings.
"We used to always say 'Money doesn't grow on trees,' you know. But now kids think it just comes out of an ATM," she joked. "You put your card in and you just get some money. So, one of the things grandparents can be starting to impress on young kids is this concept that 'your mommy and daddy worked really hard for their money.'"
Saving, Investing and Taxes
Once your grandkids are tweens, you might talk with them about the importance of saving money for college.
If you can afford to put money into a tax-sheltered 529 college savings plan for your grandson or granddaughter, explain in general terms why you're doing it (college can be expensive!) and how you're doing it (no need to cite actual dollar amounts).
Savage is a fan of grandparents saving for their grandkids' future college education in 529 plans starting at a baby's birth and then annually as a holiday gift.RecommendedGetting Rid of Your Stuff: Tips From the 'Friends Talk Money' Podcast | Money & PolicyWhat to keep, what to toss and whether to downsize right now
Krueger suggested offering a stock market primer once grandkids are 10, 11 or 12. She's a fan of the Stockpile.com site, which lets kids (with adult supervision) start investing with as little as $5 by buying fractional shares of over 1,000 stocks and exchange-traded funds online.
"The child can pick out the stock. And maybe it's McDonald's because they like to eat there or maybe it's Nike, because those are the cool shoes," Krueger said.
Some major financial services firms, like Schwab, offer similar methods of buying fractional shares of stocks.ADVERTISEMENThttps://0c8ec3dd1e68e5c1a3ad4eef1ab680fd.safeframe.googlesyndication.com/safeframe/1-0-37/html/container.html
Once kids are teens, Savage said, grandparents might want to introduce them to the topic of taxes. It may be a foreign concept for them.
"I taught my son this when he was twelve or thirteen," Savage said. "I said to him, 'You know, if I make a hundred dollars, the first thirty dollars are going to the government. So, I only have seventy dollars left." Her son is now an investment professional.
She also recalled giving a speech in Chicago and bringing her twin granddaughters — then roughly eight or nine — up to the stage. "So, I said to one of my twins: 'Tell me what you know about money.' And she said: 'Taxes are too high!' And, of course, the audience cracked up."
Managing Debt
Grandparents can also talk with their teen grandkids about how credit cards work.
"One of the biggest lessons to impart is understanding what borrowing is, and interest is, and how much it really costs to buy something on credit if you don't pay off the credit card at the end of the month," said Krueger.
With the average credit card interest rate now roughly 18%, a credit card lesson can be hugely valuable.
I mentioned on the podcast that teens and young adults in their 20s sometimes think they only need to make the "minimum payment" on their credit card statement. Of course, that just means racking up more interest over time on the unpaid balance.
Said Krueger: "Maybe it really does take a village to raise a money-savvy kid. And grandparents can really jump in and help. They have a lot of life experience to offer."
By Richard Eisenberg|November 6, 2020|Money & PolicySHARE