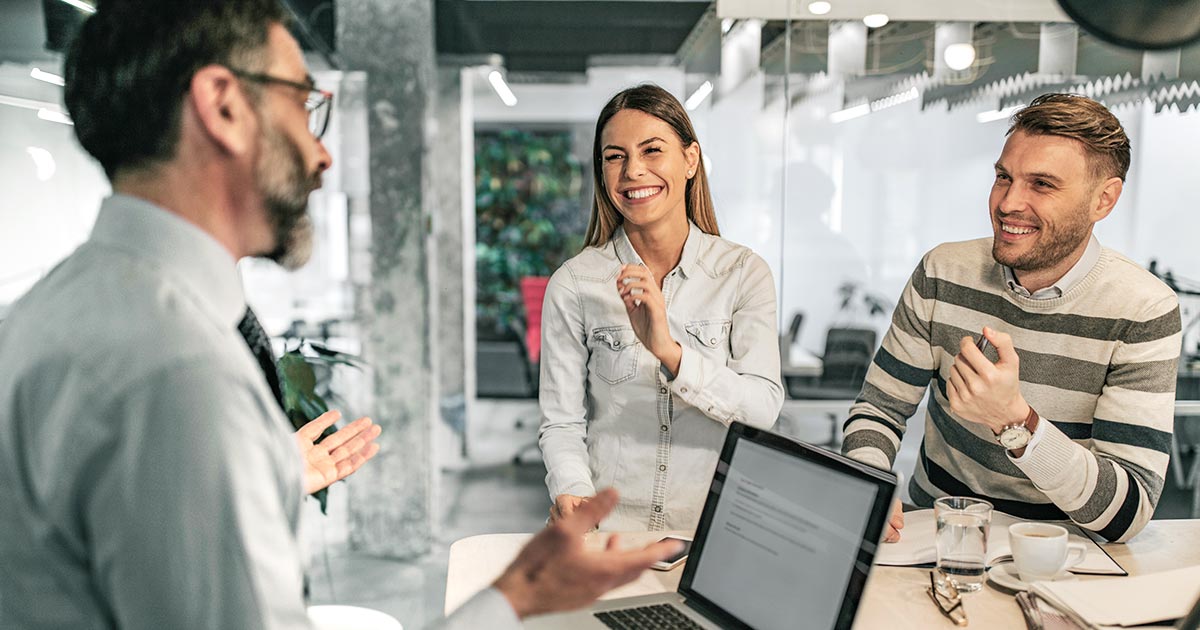 As the old saying goes: Those who fail to plan, plan to fail. And I want you to succeed. That's why I believe financial planning is so important. It can be the difference between just scraping by and reaching the goals that are most important to you.
But what if you aren't doing any financial planning because you don't know where to start? A recent study shows that more than half of Americans over 30 years old feel completely lost when it comes to having a solid plan with their money.1
That's just not going to cut it, people. Ignorance is not bliss when it comes to your finances. There's too much at stake.
Here's the good news: The basics of financial planning are easy to understand. And working with a financial planner can point you in the right direction. Let me explain.
What Is Financial Planning?
Financial planning is about three key things: finding out where you stand financially, naming your personal financial goals, and creating a plan to reach those goals. It's that easy!Be confident about your retirement. Find an investing pro in your area today.
When I played football, my teammates and I would spend countless hours each week with our coaches to make sure we knew the game plan like the back of our hands. We understood that if we executed that plan on game day, there was a good chance we'd come away with a win.
Are you following me, people? Financial planning helps you develop a game plan for your finances so you can win with money. And a financial planner is like a coach who is there to guide you each step of the way.
What Does a Financial Planner Do?
A financial planner can help you achieve your long-term financial goals and advise you along the way.
Here's what you can expect when you meet with a financial planner:
1. They Get to Know You (And Vice Versa).
When you first meet with a financial planner, they'll want to know about your life (in general) to get a better handle on your situation. Are you married or single? Do you have kids? What kind of work do you do?
Remember, this is someone who will play an important role in your financial future, so don't be afraid to ask them some questions too. You want to find the best fit for you. You have the right to be picky!
2. They Help You Clarify Your Financial Goals.
Maybe your dream is to travel the world during your retirement years. Or maybe you want to help your grandkids graduate college debt-free. But a dream without a plan is just a wish. Your financial planner can help you set realistic financial goals and create a plan to reach them. Then you can get to work!
3. They Take Stock of Your Financial Resources.
What is your net worth? Do you have a nest egg? How much debt do you have? What's your income? These are some of the questions a financial planner will ask to get a snapshot of where you stand financially.
4. They Help You Move Toward Your Goals and Keep Track of Your Progress.
A financial planner will check in with you from time to time to see how things are going. They're an accountability partner. And because life happens, they can also help you make any changes to your plan along the way.
What Can a Financial Planner Help Me With?
Some financial planners specialize in one or two areas—like estate planning or investing. But many can look at just about every area of your financial life. Here are some of the ways a financial planner can advise you:
Budgeting and debt payoff: Financial planners can show you how to track where your money is going each month and figure out how to pay the bills. They can also work with you to develop a plan to pay off your debt.
Retirement planning: How much money do you need to live the retirement of your dreams? A financial planner can sit down with you to help you understand how you can make the most of your 401(k)s, IRAs and other investments.
Investments: Maybe you're ready for next-level investing, like buying an investment property. A financial planner can walk you through the pros and cons of different types of investing options and how they fit in your overall financial plan.
Employee benefits planning: Whether you've just started a new job or if you've been working at a place so long you don't remember what kind of insurance or savings options you signed up for, a financial planner can guide you in understanding your employee benefits so you can make the best choices.
Estate planning: I hate to break it to you, but no one gets out of this life alive. So, you better make sure you have a plan in place to take care of your family and distribute the stuff you leave behind. Financial planners can work with you to craft a strategy to pass on your wealth to your loved ones and minimize the taxes at the same time.
What's the Difference Between a Financial Planner and a Financial Advisor?
One friend says you need a financial planner and then another says you should meet with a financial advisor. It's easy to get confused! So is there a difference between the two?
A financial advisor is basically anyone who helps someone manage their money. It's a broad term for a person who can give you a game plan that puts you on track to achieve your financial goals.
Financial advisors can play lots of roles. They have varying degrees and certifications. Some are better equipped to help you with debt management, while others specialize in wealth building.
Think of a financial advisor as an umbrella term, with a bunch of folks with different titles standing under that umbrella. A financial advisor can be anyone from a stockbroker to a banker. A financial planner falls under that umbrella too.
Here's a word of warning: Almost anyone can call themselves a financial planner. That's why you need to do your homework and make sure they know what they're talking about.
There are many types of financial planners, but certified financial planners (CFPs) have met certain experience requirements to earn those letters behind their name. And a CFP is instructed to put your interests ahead of their own.
Just like other financial advisors, financial planners earn their living through commissions, fees or a combination of both. A good financial planner can clearly explain how they're paid and why their help is worth the cost to you. If you can't get a clear answer on costs, keep asking questions until it makes sense—or find someone else!
Get Help With Your Financial Planning!
Did you know that many of our SmartVestor pros are also certified financial planners? If you're ready to take control of your finances and start investing with confidence, our SmartVestor program can connect you with an investing professional near you.
It's a free way to find top-rated professionals in your area who are committed to educating and empowering you. Plus, you can interview as many SmartVestor pros as you want until you find the best fit for you!
What are you waiting for? It's time you got to work on reaching your financial dreams!
ABOUT THE AUTHOR
Ramsey Solutions
Ramsey Solutions has been committed to helping people regain control of their money, build wealth, grow their leadership skills, and enhance their lives through personal development since 1992. Millions of people have used our financial advice through 22 books (including 12 national bestsellers) published by Ramsey Press, as well as two syndicated radio shows and 10 podcasts, which have over 17 million weekly listeners.